Rab & Noz
A downloadable Rab & Noz for Windows
This game was made in 3 days during the Ubisoft Game Challenge 2018. It won first place.

Your goal is to create an antidote to cure a plague.

You are playing during two phases : Night and Day.
During night, you have to find constellations, which will reveal colors, you need to memorize them because they will tell you which ingredients you need to use in your medicine.
During day, you have to control 1 character to pick the ingredients and send them to the other character, which needs to regulate the cooking temperature. Every ingredient MUST land in the potion while the temperature is in the sweet spot (you can see the temperature on the left side of the lab).

You need an Xbox controller to play the game correctly.

There might be some bugs, the sound of the timer might activate at random moments and if you use DS4 mapping with a PS4 controller it might not work correctly. Keep that in mind.

The theme of the Game Challenge was "Automne 1529, 14 rue de l'école de pharmacie". Basically an adress in Montpellier, french city, in which Nostradamus, a famous astrologist met Rabelais, famous writer, and attended classes in medical university.
It was a very challenging yet rewarding experience.

Our team drew five destiny cards which basically were rules to follow during the creation process.
Credits :

Programming :
- Mickael Caumette
- Antoine Castel
- Bryan Bartoloni
- Arnaud Mellin
- Dorian Fatiga

Art :
- Jefferson Bacquey
- Gaspard Eicher
- Skanny Marker

Game/Level Design :
- Florent Jamet
- Hugo Kerdranvat

Sound Design and Music :
- Quentin Baudry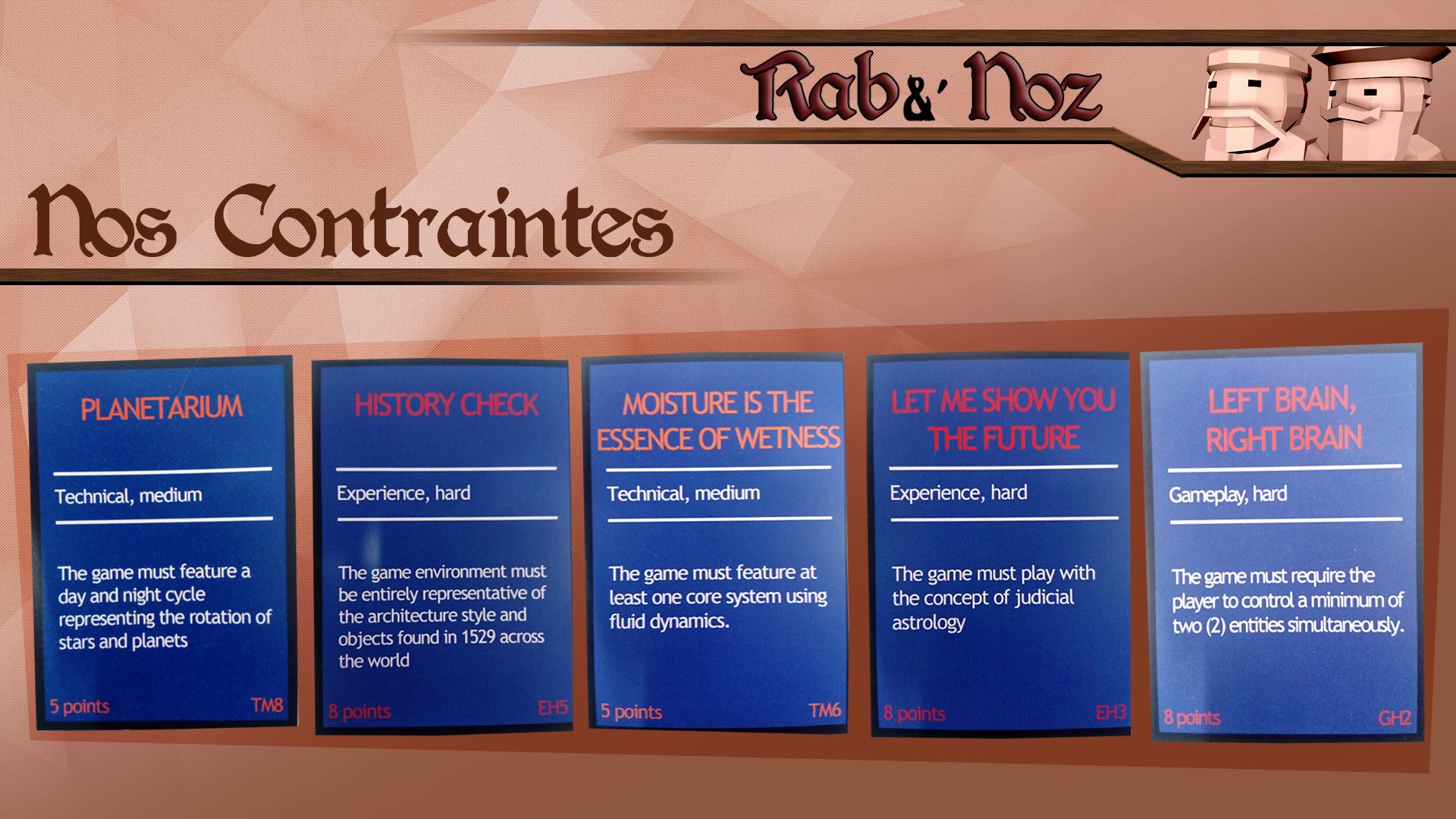 ENJOY !
Install instructions
Extract .rar library and double click on the .exe file.